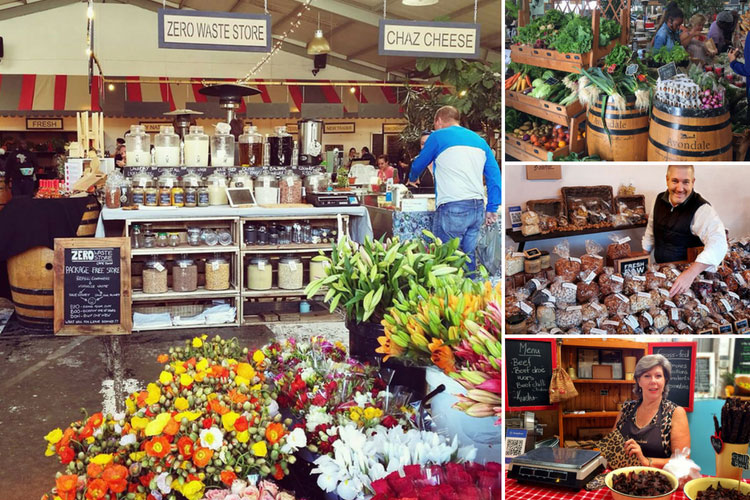 Earth Fair Food Market
Tokai: 333 Main Road, Tokai (where Builders Warehouse is)
St George's Mall: Upper St George's Mall, opposite the Cathedral
Saturdays at Earth Fair Market are all about shopping for the whole week. The market has a strict ethos on all animal products which must be from free range and ethically farmed sources. 
The market hosts a vibey Wednesday night market which provides a great mid–week outing for the whole family. Dinner, live music and top up shopping are on the cards. The Little People's Corner is usually a hive of activity and creativity.
Every Thursday the market heads to the heart of St Georges Mall with a bustly, beautiful street market.
Please note: dates and times may be subject to change.
Dates & Details
DATES & TIMES:
Tokai
Every Saturday 9.00 am – 2.00 pm
Every Wednesday 3.00 pm – 8.30 pm
St Georges Mall
Every Thursday 11:00 – 3:00pm
May be CLOSED over selected dates in the festive season