It's Mother's Day this Sunday (8 May 2022) and if you're looking for a fun place to spend a day out, we've got a list of great markets that are family-friendly and offer delicious food and drink options of all kinds. These are just a few of the many many markets on over this weekend – if you have any suggestions to add we'd love to hear about them, please leave a comment below!
---
Bay Harbour Market
Located at the edge of the sea overlooking Chapman's Peak at the foot of the famous Hangberg Mountain; this once-abandoned factory is now the legendary Bay Harbour Market, home to over 100 entrepreneurial traders, who attract over 24,000 visitors a month locally and from across the globe.
31 Harbour Road, Hout Bay
DATES & TIMES:
6-8 May 2022
Friday Nite LIVE!: 5 pm to 9 pm
Saturday & Sunday: 9.30 am to 4 pm
---
Vegan Goods Market & Thrift Fest
The Vegan Goods Market is a market focused on ethical and plant-based food, with a fantastic variety of options. The market has a friendly vibe, has plenty of activities for kids, and offers a gorgeous view of the vineyards and mountains. This Sunday, the Thrift Fest will be held alongside the food market, making for great shopping options for anyone wanting to do a bit of browsing.
The Range, Orpen Road, Tokai
DATES & TIMES:
Sunday 8 May 2022. 10am-3pm
---
Lourensford Market
The Lourensford Market is a weekly open-air market held on Fridays, Saturdays and Sundays. There is something on offer for everyone – whether you want to eat lunch or shop for unique products (or both!). Or if you just feel like a lazy day under the majestic oaks, sipping on ice-cold estate wine or craft beer brewed by their very own micro brewery aBru.
Lourensford Estate, Somerset West
DATES & TIMES:
6-8 May 2022
Friday Twilight Market: CANCELLED (weather-dependent)
Saturday Twilight Market:  4pm – 9pm
Sunday Market: 10am – 3pm 
---
Freedom Weekend Market
This weekend market is a great place for families, with great food and drinks, live music, kids entertainment and a fab selection of vendors (perfect for finding a unique gift, if you're looking for one). There will be prizes and lucky draws for Mothers Day.
Freedom Village, R301 between Paarl and Franschhoek.
DATES & TIMES:
7 & 8 May 2022
Saturday & Sunday: 10am-4pm
---
Dorp Street Market
The Dorp Street Market is a buzzing event, bringing you a vibrant atmosphere, chilled music, amazing food and a wide and colourful range of products. Enjoy a relaxing stroll with family, friends, and even your furry pals.
53 Dorp Street, Stellenbosch
DATES & TIMES:
8 May 2022
Sunday: 9am-3pm
---
Root44 Market
Root44 is beautifully designed to give you both an outdoor and indoor experience and, come rain or sunshine, they are always open. Root44 is surrounded by gorgeous vineyards and trees, offers funky live entertainment, an awesome selection of food and wine, and is the perfect place for leisurely browsing.
R44 & c/o Annandale Road, Stellenbosch
DATES & TIMES:
7 & 8 May 2022
Saturday & Sunday: 10am-6pm
---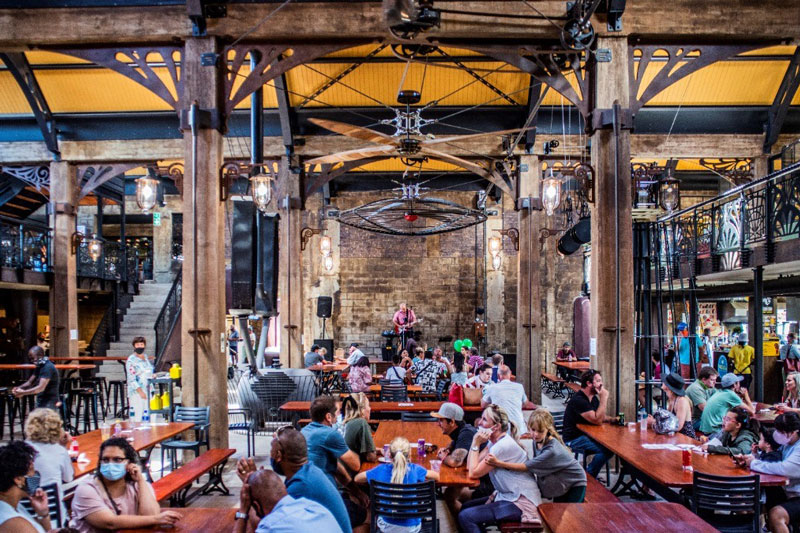 Elgin Railway Market
The Elgin Railway Market is an indoor market, open every weekend with plenty of fine wine, gourmet fare, hand roasted coffee, artisan goods, awe-inspiring design. You'll love this stylish art-deco market in the beautiful Elgin Valley – the perfect autumn weekend daytrip for the family!
Oak Avenue, Elgin
DATES & TIMES:
6-8 May 2022
Friday: 4pm-8.30pm (limited selection of food traders)
Saturday & Sunday: 9am-4pm (full market)
---